Version 3 Order Now!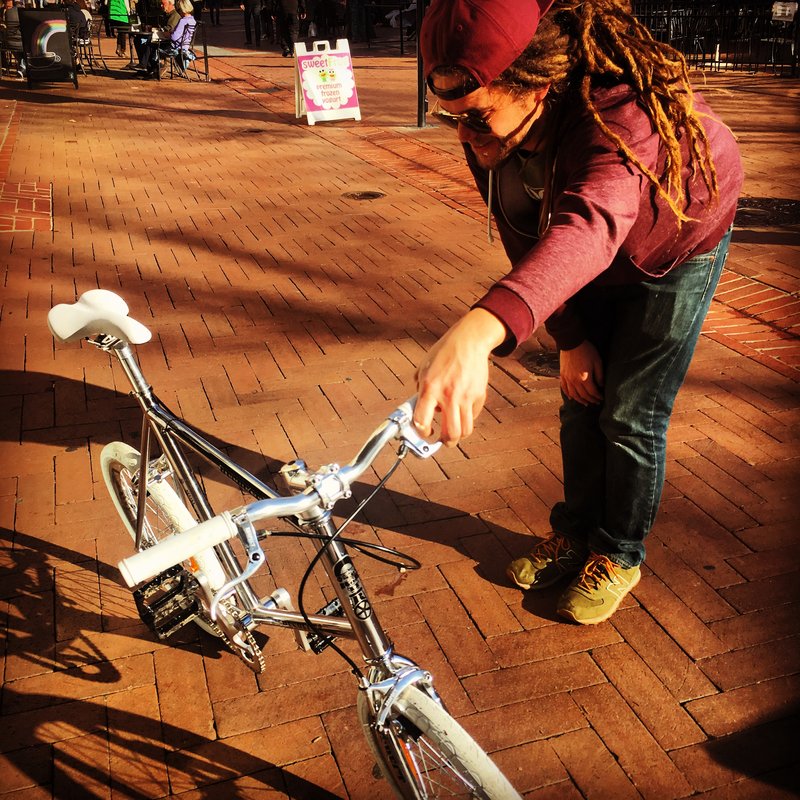 Now in Stock!!!!
The Respect Cycles Urban MiniVelo is a bicycle designed by real riders, for use in the modern everyday world!
Light, Fast and Agile, Unlike any bike you've ridden before. Full size frame with smaller wheels, they are extremely versatile.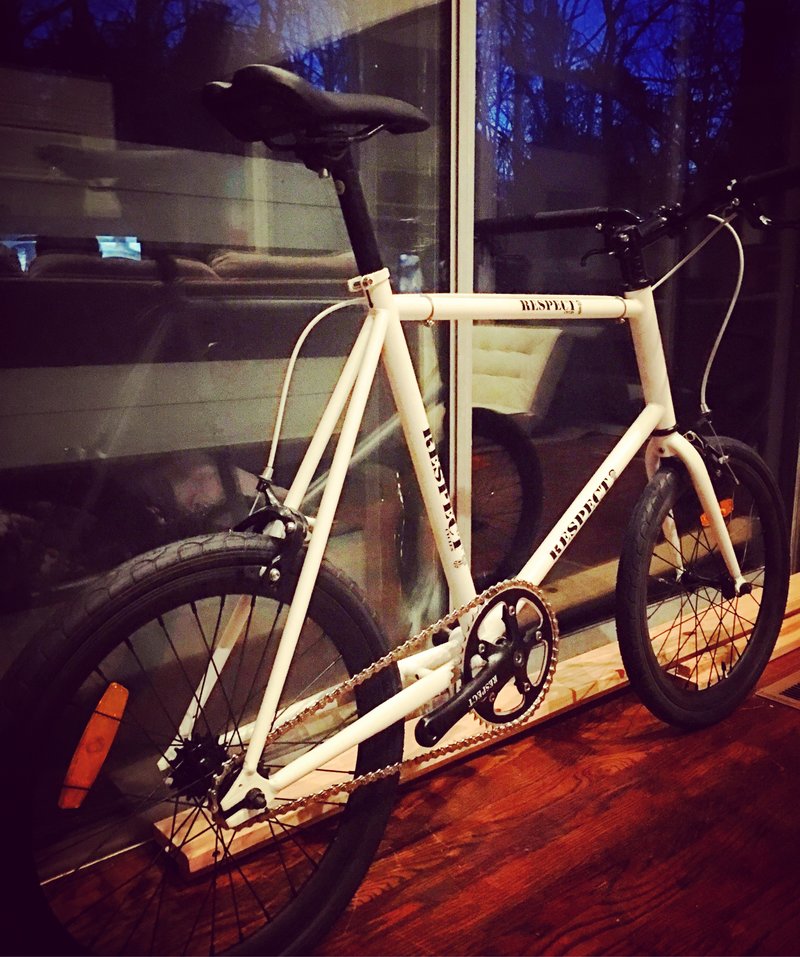 Version 3 is our masterpiece-with 4 years of research and development- we've finally hit our mark! It's as close to perfection as we can get!
Order Now online!!!
Easy to transport and store, they are great for Festivals, camping and the whole family. You can commute, bomb the skatepark, hit your local trails and they make great city bikes.
Designed in the USA, they fit easily in the trunk of your car, on the metro and in small apartments or dorm rooms, and they come with a lifetime warranty.
Easily customizable for any environment, one bike fits most sizes! From ages 8-108 it's the most fun you can have on 2 wheels! (Fits riders 5'2-6'5)
Handcrafted with 4130 Cromolly it's like a BMX bike for Big kids! And it will grow with your child, literally the last bike you'll ever have to buy your kid and you can pass them along in your family.
One Kind Bike!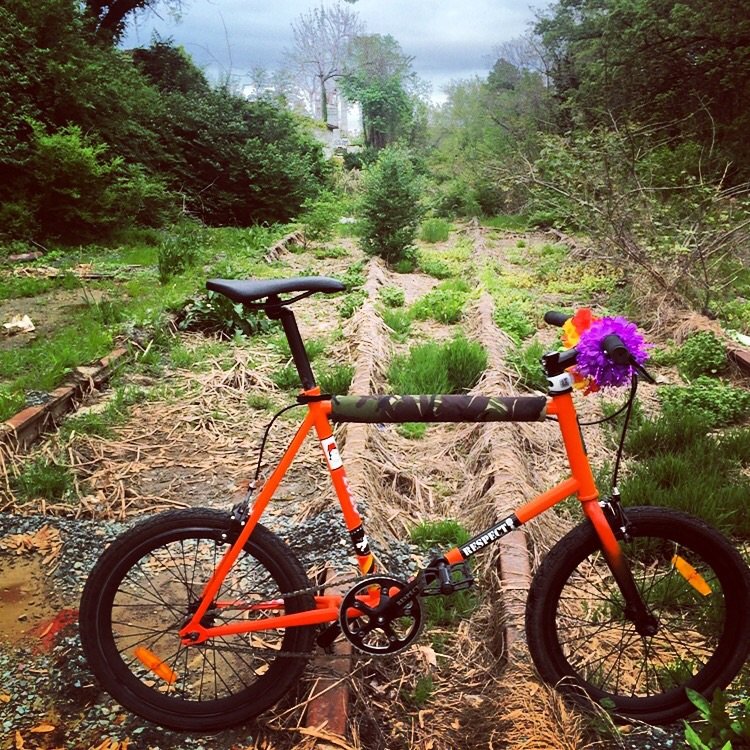 29" stand over height
30" top tube
38" Wheelbase
Flip flop hub, (fixed gear and singlespeed)
Matte Black or Satin White powder coated paint for extra durability.
Now Available in Chrome!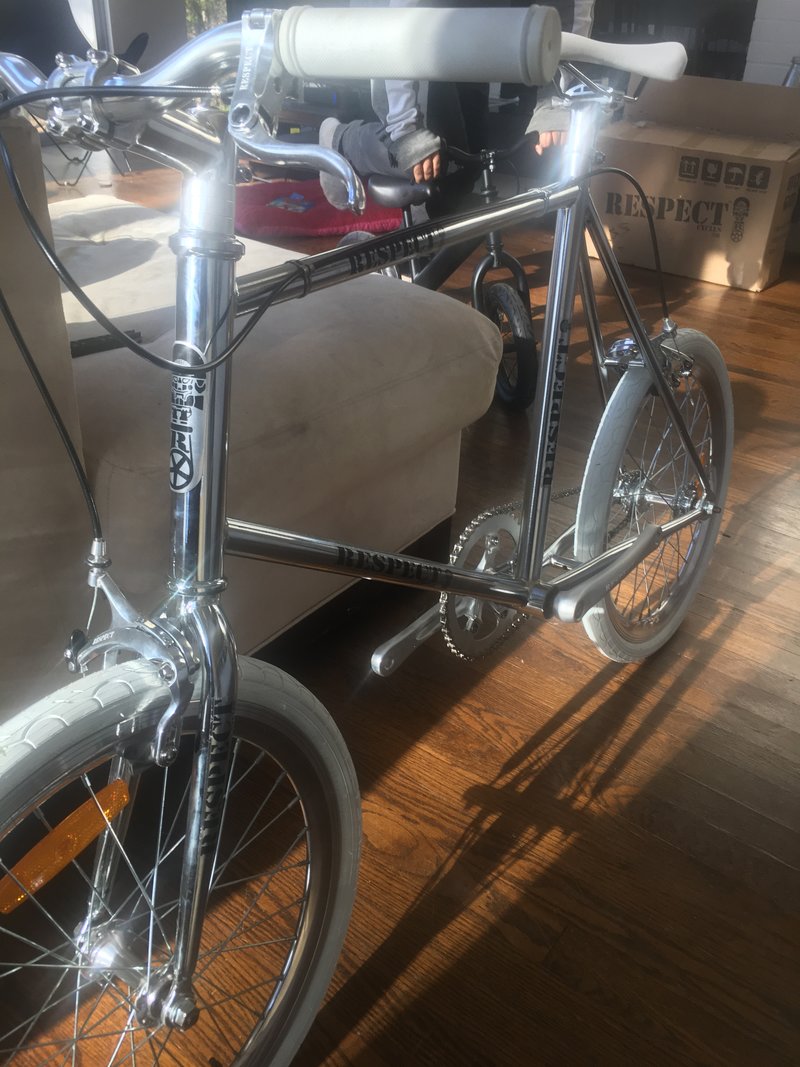 SHIPPING WORLDWIDE
Text-7033002056